Suspense in the Moonlight!
I'm late, I apologize, but I have a good reason, I promise! When I am nervous I can't concentrate enough to read and this weekend I was nervous over the closeness of the competition, plus I was getting used to a different pair of glasses. Now I can actually see when I drive, watch TV and read. All of this made it hard to concentrate enough to read much of anything. Why does that matter? Well, I like to read at least a book or enough of a book when someone guest blogs with us, so I can offer a small intro for you. Well, I finished Amanda Ashby's book (Saturday's guest), Zombie Queen of Newbury High, last night and I started on my pdf copy of Primal Obsession by Susan Vaughan, today's guest, and I got so wrapped up in the story that I kept reading until I fell asleep on the laptop - so I took a short nap, for three hours!

Without further ado, let's get to our guest, since I've kept you waiting long enough!



Susan Vaughan!


Susan is no novice when it comes to romantic suspense or mystery. She has 5 books under her belt from writing with Silhouette Intimate Moments. This experience shows from the beginning in her latest work, Primal Obsession, a single title romantic suspense novel. Check out my Goodreads page for my review of this book.

Let's start with some trivia about you:


ME: Do you have a movie that you must watch every Halloween? What's your favorite scary movie? Do you have a favorite scary character or character type?


SUSAN: I have a couple of favorite scary movies. One is Alfred Hitchcock's PSYCHO. The most frightening parts are the suspenseful moments and music leading up to the attacks. I want to yell at Janet Leigh not to take that shower. Another is THE EXORCIST. Seeing the horrible, demonic possession of a child is chilling. When I was a kid--this will age me--a movie that gave me nightmares was the old 3D version of THE HOUSE OF WAX with Vincent Price. You can't tell from these movies, but my favorite scary character type is a vampire. Sorry, but I don't find vampires sexy, as they seem to be in many books a movies today.


ME: Do you have any Halloween traditions like decorating your house, having house parties, wearing costumes, etc.?


SUSAN: I do put up holiday decorations, like pumpkins and a ghost decoration at the door but we live at the end of a long, dark road, so we don't get trick-or-treaters. Yes, the setting is probably too scary for the little ones. Heh, heh, heh, me pretty...


ME: If you do you dress up for Halloween, what will you be dressed up as this year? What was your all-time most favorite costume that you ever wore? Why?


SUSAN: My fave costume as a child was as a witch. I remember my dad helping me make a cone hat with black tagboard. My most favorite costume as an adult was totally different. The dh and I went to a party, him as the President of the US in a rubber mask (I won't mention which prez) and moi his Secret-Service agent. I wore shades and held my hand inside my jacket on a toy pistol I'd borrowed. Went into the party first to see if it was safe, then announced the President of the United States. Everyone loved it.


ME: Are you superstitious? Do you find yourself knocking on wood or throwing salt over your shoulder? If not one of these two, what is your superstition?


SUSAN: Not sure I'm really superstitious, but I bow to the conventional action of knocking on wood, although sometimes it's my own noggin I tap.


ME: Do you believe in ghosts? If so, have you ever had a ghostly encounter and tell us about it?


SUSAN: Ghosts, spirits, and psychic phenomena are all things I don't truly believe in and I can't truly disbelieve in. I've heard of too many things that make me wonder, but no I've never had a ghostly encounter myself.


ME: Tell us 3 funny or strange things that happened to you, or someone you know, on past Halloweens.


SUSAN: I can tell you one funny one. Two friends of mine in junior high decided to go trick-or-treating as a clothesline. Yup, you read that right. They got cardboard tubes from a carpet store big enough for them to be inside and cut holes for their arms. They strung a line between them and pinned clothing on the line. Everything was fine as long but they had to remember to stay far enough apart for the line to stay taut. However, as the night wore on and got dark, they couldn't see and kept running their clothesline into things and other costumed people. When one tripped over a wire tying up a sapling in someone's yard, they both fell down so tangled they had to struggle out of their tubes.


ME: If you could be any paranormal creature, what would it be and why?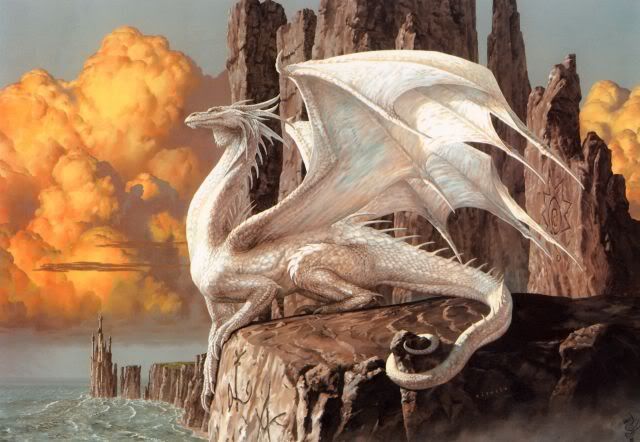 SUSAN: A dragon. The idea of dragons fascinates me. They can fly. They breathe fire. They rock! Dragons can be nasty or good. Remember Puff the Magic Dragon? In western culture, dragons are evil creatures that preyed on medieval villagers but in the Far East, dragons are good spirits. [Let's not forget the prankster, Elliot from Pete's Dragon!]

Now, let's get to your writing:


ME: Why the romantic suspense genre? What was the draw for you?


SUSAN: I grew up reading mysteries and loving the puzzle as well as the vicarious danger. Then I discovered gothics, like those written by Mary Stewart and Victoria Holt and later romantic suspense novels by Nora Roberts and Linda Howard. When I began writing seriously, I knew the delicious combo of mystery and romance was it for me. But since we're talking paranormal for Halloween, I do have one story written, yet unsold, which has a paranormal element, an ancient curse.


ME: If you could describe your writing with a word or phrase, what would it be? Please be creative and look beyond simple words like scary or suspenseful, and delve into the core of your writing to tell us what word or phrase you want readers to take with them when they've finished reading your story.


SUSAN: One reviewer said it succinctly and I've included it in my promotions --danger and desire. My books offer a hot romance with a high-concept thriller plot that endangers the hero or heroine and usually both. For example, in my current release, PRIMAL OBSESSION, the suspense plot revolves around a serial killer who has moved around the continent, starting his gruesome kills each time. The heroine, the reporter who nicknamed him the Hunter, has taken a canoe trip but he has followed her. The hero is the Maine Guide who must protect his campers and the woman he's beginning to care for. When readers finish my stories, it's a given I want them to relish the emotion of the romance and the satisfaction of catching the bad guy. In addition, I want them to take with them a larger truth learned by the hero and heroine in their journey.


ME: Do you prefer playing tricks on people or bestowing treats? Does that show through in your writing? If so, how?


SUSAN: Treats definitely, as long as I can have some too. I think it shows in my writing because of the happy ending. I need that HEA as much as my readers do.


ME: Who decides what characters you write about, you or your muse? What kind of influence do you have over your story, or is the muse always the one stirring the cauldron?


SUSAN: My muse seems to come up with the ideas but then I'm in charge of how they work in my stories.


ME: What was the creature that you had the most fun creating and why?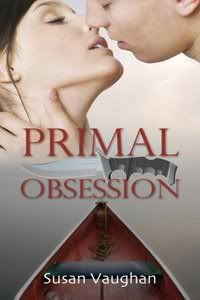 SUSAN: If I can call the hero Sam in PRIMAL OBSESSION a creature, I choose him. Sam is a former pro baseball player, forced to retire because of a hand injury. He went through a tough time--divorce, disastrous stint in an office, bottom of the bottle--and in my story is trying to make a go as a wilderness guide in his family recreation business. He's troubled but earthy and sexy and honorable. His thoughts and comments are peppered with baseball lingo. A big lug with courage and a big heart, he was loads of fun to write.


ME: If you had the opportunity to meet just one of your characters in real life, who would it be and why? Which of your characters would you never want to meet under any circumstance and why?


SUSAN: Of course I'd like to meet Sam because he's such a hoot and such a hunk. And the character I'd never want to meet is the villain in PRIMAL OBSESSION. The Hunter is a serial killer so named because he kidnaps women and then lets them loose in the woods so he can hunt them. A stone cold killer. No thanks.

BLURB:

PRIMAL OBSESSION (http://www.thewildrosepress.com/primal-obsession-paperback-p-3370.html)

Reporter Annie Wylde and Mother Nature are lifelong enemies, but she signs up for a Maine canoe trip to honor a promise to her friend who was murdered by a serial killer dubbed the Hunter. When she meets the wilderness guide, hunky former Major Leaguer Sam Kincaid, a look from him makes her toes curl, but she wants nothing to do with an ex-jock like her former lover. Retired from baseball because of a hand injury, Sam finds Annie a sexy challenge but believes he's a failure and they're too different. When the Hunter stalks the group in order to get Annie, Sam and Annie must borrow from each other's strengths to defeat him.

EXCERPT:

"We never saw Emma again. That was October. In April, loggers found her body near Rangeley Lake. Tonight I scattered some of her ashes in Gomagash Lake." Annie's voice broke.

Sam started to wrap his arms around her, to offer sympathy, but she'd misconstrue his intentions. Hell, no, she wouldn't, but he'd keep his hands off anyway. "So probing her death was what led to uncovering the other murders?"

"Yes, there was something too ritualistic about the way he left her body. I couldn't leave the story alone." She passed a hand over her eyes. "Ironic, isn't it? That perverted bastard commits his vicious crimes in the woods, and here I am smack in his playground."

"He's not here. You'll be all right. My tent's next to yours." He winked at her and slid a hand around the back of her neck. Her skin was soft, smooth. Tempting. "If you have nightmares, call me. I'll be over before you can yell twice."

That coaxed a wider smile out of her. "That would be a nightmare." She sidestepped his caress, unzipped her tent and crawled in. "Good night."

He frowned at the star-filled sky.

"...stabbed with a big hunting knife like—"

"Like mine," he whispered. Even though he'd stopped Annie's words, every one of the campers knew what she'd been about to say. No need to give the thought power by uttering the words. No way his knife going missing had anything to do with the Hunter. More likely losing it was an omen of his incompetence at guiding. That thought sent a sharp pang to his gut, as if by that very knife.