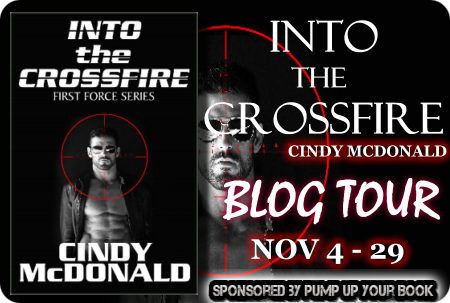 CELEBRATE YOUR ACCOMPLISHMENT!
The research and months and months (possibly years) that you have spent in front of that computer screen typing, rewriting, tweaking, thinking, and yes, banging your head on the desk has finally paid off! Your manuscript is finished—off to the editor—and now is available for the public to enjoy. Whew! You did it! It's time to sit back, relax and … and what? Celebrate!
Yep that's what I said: celebrate. C'mon don't just sit there waiting for the amazon sales to roll in, because that's a slow moving train, my friend. Think about it—you've worked hard. Writing a book is tough, not to mention it is an accomplishment that many contemplate, talk about, but never seem to attempt. You are a published author (traditional or indie—it makes no difference) so assemble your friends and family and find a way to make the occasion special.
When I published the first book of my Unbridled Series, Deadly.Com, in September of 2011 I was thrilled, but the enthusiasm soon fell to a hush after the congratulations from friends and family died down. I did not place Deadly.Com on a book/blog tour and the reviews were few and far between—even as we speak. Hmmm, that was way too much effort for all the silence.
When I was a professional dance teacher I spent months and months prepping my dancers for the spring show, at the end there was applause and a reception—lots of fanfare and gratification. The publishing of Deadly.com was dead quiet—crickets. Ouch! So I made a decision right then and there that the second book of my Unbridled Series, Hot Coco, would receive more bang.
In June of 2012 Hot Coco released—I registered for a book/blog tour and I set a date for a wine tasting party at my home to launch my accomplishment. I sent invitations with a picture of the cover of Hot Coco to my friends. Keeping the group small and intimate, I invited only twenty. Everyone was excited. Most of my friends had never been to a wine tasting or a book launch party. They were intrigued—very good.
On the invitation they were instructed to bring a bottle of wine and a hors d'oeuvres

to share. I am most fortunate that I have a friend, Dave, who is very educated in the history, and the process of making and tasting wines.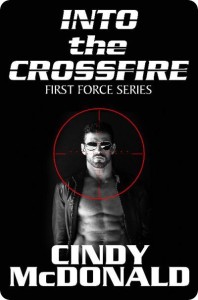 A notorious killer leaves Jack Haliday's world in shambles.
It has been four years since ex Navy SEAL, Jack Haliday, had an explosive run-in with a biker gang, wounding their leader, Gunner. During those years Jack had acquired everything he ever wanted: a beautiful wife, an adorable daughter, and a lovely home in the suburbs—everything was just about as perfect as it could get, until Gunner returned to twist Jack Haliday's world inside-out with a vengeance that he could never have prepared for.
Now Jack has a score to settle and he's got some friends to help him do it!
Discuss this book in our PUYB Virtual Book Club at Goodreads by clicking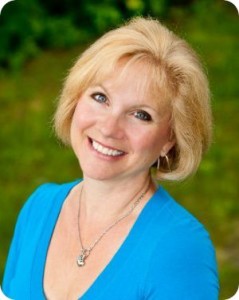 For twenty-six years

Cindy

's life whirled around a song and a dance: she was a professional dancer/choreographer for most of her adult life and never gave much thought to a writing career until 2005. She often notes: Don't ask me what happened, but suddenly I felt drawn to my computer to write about things I have experienced (greatly exaggerated upon of course—I've never been murdered!) with my husband's Thoroughbreds and happenings at the racetrack. Viola!

Cindy

's first book series, Unbridled, was born—there are four books to that series so far.
Cindy

is a huge fan of romantic suspense series, and although she isn't one to make New Year's resolutions, on New Year's Day 2013 she made a commitment to write one, Into the Crossfire is the first book for her new series, First Force.
People are always asking

Cindy

: do you miss dance? With a bitter sweet smile on her lips she tells them: Sometimes I do. I miss my students. I miss choreographing musicals, but I love my books, and I love sharing them with you.
For more information, book trailers, and excerpts for all of

Cindy

's books please visit her website:www.cindymcwriter.com.
Connect & Socialize with

Cindy

!
Into the Crossfire Tour Page: