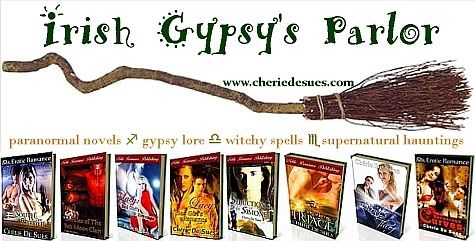 The Moonlighters Welcome Cherie De Sues

Please welcome Cherie De Sues into the Moonlight. Cherie De Sues is the author of Dangerous Curves which was recently released by Noble Romance Publishing. Other books published in 2010 by Cherie are The Seduction of Simone, Triage, Lacy: A Bad Girl's Revenge, Lacy: A Bad Girl's Romance, Tales of the Red Moon Clan, South of the Border and soon to be released, To Love A Thief.

Now, it's time to create a little mayhem and get to the good stuff and reveal all of Cherie's deepest darkest secrets in the moonlight. LOL So, grab your favorite wicked drink, sink your teeth into something decadent, sit back, relax and enjoy getting to know Cherie De Sues.


MLM: The holidays are fast approaching and things always seem to get busier during this time of year. Do you have a relaxing technique that helps you de-stress? If so, please share, because this is advice we all need!

CHERIE: My technique to distress is to do something creative. Whether I'm working on a new page for Irish Gypsy's Parlor or adding a chapter onto my latest novel. Losing myself in another world takes me away from car problems, visiting relatives and cooking for a large group. This is my way of taking a "time out" from the hustle and bustle of everyday life, especially during the holidays.


MLM: What, if any, Thanksgiving traditions (decorating, gathering with friends and family for a meal, etc.) do you have?

CHERIE: Wow, until recently I would have said zero. Now, I'm facing a long drive to visit my aging father, getting a hotel, bringing my dog Reilly, my son and still manage to stay sane! Organizing an unforeseen trip is a real pain, but seeing family is important. Tradition changes as families grow, shrink then grow again. I love sit-down dinners with twenty adults all talking at once.


MLM: What was your most memorable Thanksgiving and why?

CHERIE: Probably the last time I was seated with my mother and father. My mom passed on and my father remarried. I will always remember the care and love my mother put into every holiday for her family. She was a special lady.


MLM: What is a must have food at your Thanksgiving dinner table?

CHERIE: I couldn't imagine a dinner without Turkey. I really don't care about the other holidays, but Thanksgiving has to be about the Turkey. Stuffed with cranberry, apple stuffing and served falling off the bone makes my mouth water. My grandfather used to make mashed rootabaga, mine just doesn't taste the same. I miss the food that I remember during my childhood.


MLM: Tell us 3 things you are thankful for this year, please.

CHERIE: I'm very thankful for my son, Scott. He's an exceptional man, straight A smart, and is finishing up his second degree in computers. I'm thankful for my dog, Reilly. He plays and walks me often when I would just keep typing my novels. I'm grateful I have the opportunity to do what I most enjoy in life, write. Not everyone has that in their life and for a long time neither did I as I worked in the operating room for years. Now I'm enjoying every minute of every day with the three things that make me the happiest.


MLM: Just for fun, if you could be among any of the original members of that first Thanksgiving, who would it be, the Pilgrims or the Wampanoag (Native Americans)? Why?

CHERIE: Definitely the Wampanoag. The Native Americans were advanced in planting techniques, hunting food and living in the frigid climate of Massachusetts. Those hunky Native American men were so hot and the Pilgrims were so uptight! Yeah, I'd want to be a member of the Wampanoag!


MLM: NaNo is popular among authors each November. Maybe it's so popular because it helps self-motivate so many of us during the encroaching holidays. Did you commit to NaNo this year? If yes, do you have any advice how to make NaNo a success? If no, what was your driving motivation to stay strong and avoid the month I've deemed "crazy NaNo"?

CHERIE: I am participating and am in the San Diego writers group who has a wager with the Australian group this year for the most words written. I wrote The Seduction of Simone last year and it was released three months ago by Noble Romance Publishing. I look forward to winning again this year and writing another award-winning romance. My advice to anyone who is participating in NaNoWriMo is to stay on track with 1,500 words a day. 50,000 words is a lot if you try to do it all at the end. Get a partner who will encourage you to finish your 50,000 words!


MLM: Swashbuckling pirates like Johnny Depp are sexy—Argh!—but e-pirates are not! How do you handle e-pirates in your writing world? Do you have any advice or wish to share any experience with other writers? Anything you wish to say to e-pirates in general?

CHERIE: E-pirates makes stealing sound sexy. Let's call them thieves. Unfortunately, the digital age has created a group of individuals who see nothing wrong in downloading stolen property. The best way to handle the websites that allow stolen novels to be downloaded is to use the form from Romance Writers of America and fill it out for the website who has stolen your story. There are groups who are actively seeking legal action against website thieves. The US government has compiled a list of these sites and plans to shut them down AND make them accountable for loss revenue. Let's not forget the uninformed readers who frequent places like this…I figure they will never buy an ebook anyway and I haven't really lost a sale. I just don't want my novels to be seen on these sites full of leeches. Bad juju!



MLM: Now, let's get to know a little more about your writing, Cherie De Sues...What genre do you write and what's the draw for you?

CHERIE: I write thrillers, paranormal and contemporary suspense novels in sensual to sizzling heat levels. I really enjoy suspense and thrillers more than a standard contemporary novel. I need action, excitement and edge-of-your-seat thrills to entertain me. So that's what I write.


MLM: If you could describe your writing with a word or phrase, what would it be? Riveting. What do you want readers to take with them when they've finished reading your story?

CHERIE: I hope readers feel as though they've taken a journey full of action, romance and thrills. A ride that takes them through all of a human beings emotions with a satisfying ending.


MLM: Imagine for a moment you're granted ONE wish with regard to your writing. It can be anything you want—besides becoming a national bestseller, because what author doesn't want that, right?—your imagination is your only limit here! What would you wish for?

CHERIE: I'd wish for a better understanding of editing techniques…I mean really, by the time I finish a novel I'd like to move on to the next novel. Instead I do line-by-line edits that can take as long as the book did to write.


MLM: What do you dislike the most about being an author?

CHERIE: Editing for long periods of time, very frustrating, but necessary.


MLM: What do you like the most about being an author?

CHERIE: Chatting with readers, promoting, book signings, and getting the next big idea for the new novel.


MLM: Who decides what you write about, you or your muse? What kind of influence do you have over your story, or is the muse always the one basting the turkey?

CHERIE: Good question. I like to think the muse and I have a mutual understanding about where I want to go in the story. Sometimes I'm taken into directions I wasn't prepared for, but I rarely backtrack. I found that letting my muse take me away from my planned novel keeps the writing fresh. Some of my best work came when I deviated from the original structure of the story.


MLM: Have you ever based a character on a real-life person? If so, why? Was it simply to immortalize them or was there more to it than that? If you can, tell us who this person was without revealing their identity! We're all curious here!

CHERIE: A friend lost her mother recently and I had the opportunity to meet her a couple of times. Though old and frail, she had a mischievous glint in her eye. I've created a character in "West Salem", the novel I'm working on now that incorporates her personality and sassy manner. I like the idea of immortalizing such a grand dame.


MLM: What character did you have the most fun creating and why?

CHERIE: In "Tales of the Red Moon Clan", the hero is a bounty hunter shapeshifter from the Navajo tribe. This character was fully fleshed out in every way. Sexy, strong, vulnerable, and with a great sense of humor. Doing extensive research then writing about the Native American traditions surrounding shapeshifting and medicine men was great. I really liked creating Neol and readers adore him.


MLM: If you had the opportunity to meet just one of your characters in real life, who would it be and why? Which of your characters would you never want to meet under any circumstance and why?

CHERIE: Neol is such a warm and strong willed man that he would be my first choice. All of my male characters are strong-willed and confident…gee whiz, so are the women. The character I would not want to meet is the budding serial killer in "The Seduction of Simone". The man is devious and insane.


MLM: Thanks so much for joining us, Cherie, it's been a treat getting to know you better!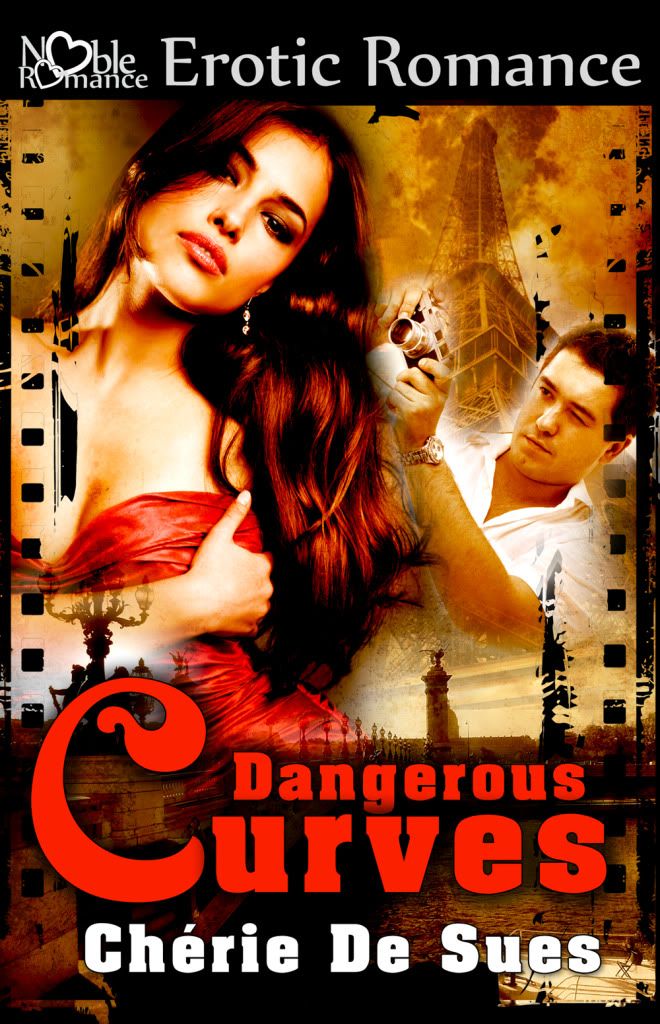 BLURB
:
Selena Russo has won the coveted spot as a full-figured spokesmodel for the Rubenesque Romantix clothing line in Paris. When Selena starts getting hate mail, she ignores the warnings—models aren't known for their congeniality when they lose a big modeling gig. Especially a three-year, multimillion-dollar contract in the biggest ad campaign ever for curvy women.
Logan's a recent ex-Navy SEAL with a war injury, and his ex CO asks him to protect Selena as her photographer. When the death threats heat up with a dead pooch and bullets flying, Logan focuses hard on the sensual violet-eyed beauty. It's Logan's pleasure to cover the body of a seductive curvy temptress, both in and out of the bedroom as their romance burns up the sheets.
EXCERPT
:
Gigi appraised her in the floor length mirror and shook her head. "You need a prop, but I don't know, maybe an umbrella?"
"Let me see what Logan thinks."
Selena walked out of the tent and a picnic blanket lay on the grass. Charming. As she came closer, Logan held a golden retriever puppy. The pup looked adorable and wagged his tail in pleasure as she approached.
"Aw." The pup licked her palm and she immediately fell in love with the little guy. "What a great idea."
She took her shoes off and Gigi caught on quick, laying the pumps out on the blanket at a great angle. Logan chuckled, as Selena kneeled taking the puppy, and at once, he started shooting. She cuddled, played, and had a little tug of war with one of the shoes as she giggled hysterically. The antics were too much fun until the puppy went for her scarf and she tumbled down on the blanket with the puppy licking her face.
"Uh oh, I think I need a touch up." She went back to her knees and brought the puppy up in her arms. "I'd forgotten how much fun puppies can be."
Gabrielle took out some products, touched up the cheek, and put some of Selena's curls back in place.
"If I knew you were going to be rolling around with a dog, I'd have put in more pins." She laughed and put in extra bobby pins to hold the hair in place.
Logan reviewed the film on his laptop on the table and turned to them. "You know, I think we've got this one."
"Really, so fast?" Disappointed, she handed the puppy to Gigi and walked over to look. "Do you mind if I see the shots?"
He moved and let her step in front of the screen, pleasantly surprised by the warmth and depth of the photos. The light had filtered through the red highlights in her hair and glowed as the puppy filled her arms. The clothing looked lived in, instead of modeled.
"These are wonderful Logan—you've shown how the clothes move." His face came close to hers as he touched the pad and showed her one after another of better and better shots. "I'm thrilled—I think the DuPont's and Mrs. Belladonna are going to flip out." Filled with excitement, she gave him a kiss on the cheek. He grinned looking pleased.
"Then let's do more. Go get dressed; I have another surprise."
His eyes held a challenging look, and she flashed him a devilish smile. "You're on hot shot."
Website:
http://www.cheriedesues2.com
and
http://www.cheriedesues.com
Buy Link:
https://www.nobleromance.com/BrowseListing.aspx?author=75&p=0
Facebook:
http://www.facebook.com/cheriedesuesnovels