Sexy Someones!
For a little fun this weekend to help with the chaos of the beginning school year, we thought you might enjoy a peek at those men we find as hero inspiration.
Since there are three of us, we'll each give you one. Now, if you've been following us with some regularity, you may recognize these men, but we don't care because they still inspire us.
Our first offering, Jensen Ackles, is no stranger to TV.

While he has a slew of acting credits, a few stand out to me. My first encounter with Jensen Ackles came in his portrayal of the teenage version of Eric Brady (twin brother to Sammy) when I was still watching Days of Our Lives in 2000. But he was destined for much greater things than whiny, boring Eric Brady (the writing was boring). About a year later, Jensen went on to join the cast of James Cameron's Dark Angel in its second season, where he proceeded to shine and make me take notice, as one of Manticore's special bred males, Alec - the one chosen as Max's (lead played by Jessica Alba) breeding partner. Together, they escape. If memory serves, Alec only goes along because he was bored and he had some sort of physical attraction to Max. From there he went on to Dawson's Creek playing C.J., a councilor. While he did a decent job, the role itself was nondescript and I barely remembered his character. After that role, Ackles reentered the sci-fi world by joining the Smallville cast in 2005. From there, Ackles got the role of his life, playing Dean Winchester on Supernatural, where he caught Gracen's eye!
Our second offering, Richard Armitage, comes to us from across the ocean and has appeared in Margay's posts quite often and now he finds himself here!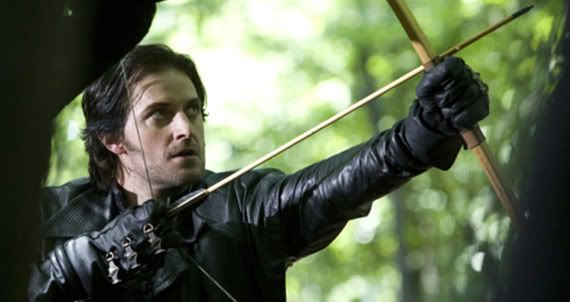 My only encounter with him, though, is from his role as Guy of Gisborne on BBCs series, Robin Hood. In case you didn't know, Guy of Gisborne is an arch rival of Robin and his merry men, so while he might look good shooting an arrow, he just couldn't hold my attention - but I may have been a bit biased, lol! But he's here because he caught Margay's attention!
Our last offering for this month's collection of sexy men comes from one of the longest running soaps on TV, General Hospital. While this show has a bevy of sexy men to choose from, I'd have to say that my first true choice came early on in the face of Port Charles mobster, Sonny Corinthos.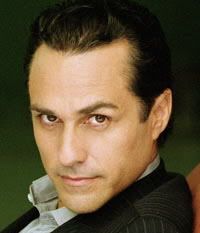 He got his start on All My Children as Nico Kelly and went on a few years later to star as Desi Arnaz in Lucy & Desi: Before the Laughs, but it wasn't until 1993 when he walked onto the set of General Hospital that he made his mark as an actor. For 17 years he's played the mobster you can't bring yourself to hate. While he commits RICO violations that the Feds can't seem to make stick, and launders money, a big part of you says, "That's okay, we don't care!" and it's not because he wears a suit or a scowl so well, it's because, as a mobster, he does his best to keep and take drugs off the street and fights for people with AIDS. While other mobsters have come and gone on GH, only Sonny has truly stood the test of time!
Who are your faves?

Enjoy!