Happy Thursday Everyone!

Today I have the opportunity to bring you a friend who I met while swinging in the trees over at Plot Monkeys,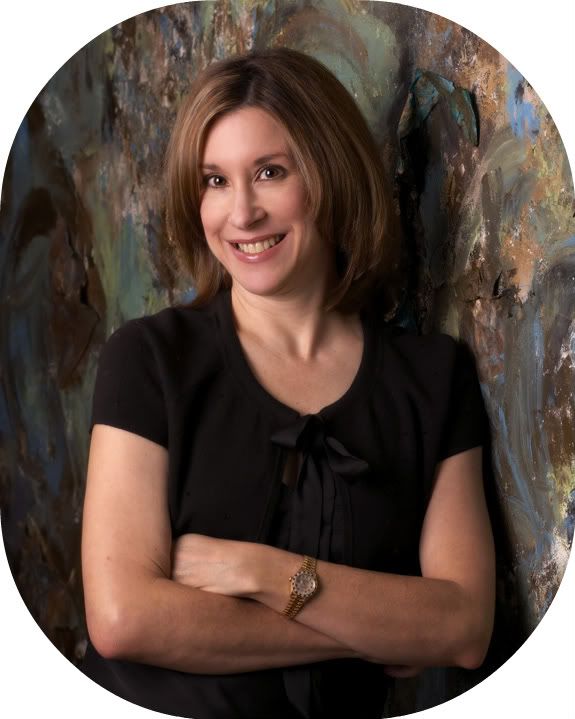 Cher Gorman.
Cher, like me, may not be a Plot Monkey herself, but loves swinging with the pack and soaking up what they have to share.
While I am not new to writing, I am to the online writing environments and many of the communities that exist here in the wide sea we call the Internet. I am even less familiar with the ePublishing world. I know how to do research, but imagine my surprise when I found out that Cher has had some of her work published! Why didn't I know? Well, I guess she didn't know if she should have them listed since they are no longer available for purchase.
**Aside: Here's a question for those in the know - Should a published writer continue to have eBooks listed on their site even if they are no longer in print? Should we new writers consider these eBooks that may only be available for a year or two with an ePublisher as part of a larger resume?**
So, I asked for the titles, genres, publishers, release dates and formats. Here's her list:
Title:
Wolf Island
Genre: Romantic Suspense
Publisher: Loose Id
Released: September 2005
Format: E-book only
Seductive Reasoning
Sexy Contemporary
New Concepts Publishing
June 2006
E-book only
Cursed, with Love
- referred to as
The Dove
on
The Writing Show
Romantic Suspense
Loose Id
November 2006
E-book only
Sheriff in her Stocking
Sexy Contemporary
Loose Id
December 2006
E-book only
The Secret Truth at Dare Ranch
Sweet Contemporary
Wings EPress
February 2007
E-book and POD
What's
The Writing Show
? Glad you asked! Cher was interviewed back in 2006 by Paula B. with respect to characters and sexual tension. Very interesting and education interview!
Click here
to listen. [Please be patient for loading time may be slightly slow. To listen to this interview while reading this one, pause the audio briefly to let it build some buffer space or it will cut out on you.]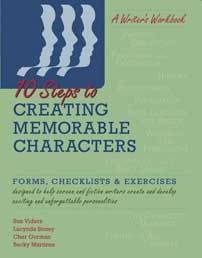 These books may have only been in print for a year, but, as far as I'm concerned, it is an impressive list that demonstrates her growth by the fact that she reached beyond the romantic suspense genre and into others. It takes a certain level of comfort with your craft to try your hand at something new! But her list doesn't stop there. With fellow authors Sue Viders, Lucynda Storey and Becky Martinez, Cher Gorman helped to create a workbook that writers can use to learn how to build characters called,
10 Steps to Creating Memorable Characters
.
This title made me curious, so I asked her about it.
Q. What brought about the creation of your book, 10 Steps to Creating Memorable Characters?
A. I was in a critique group with my three collaborators at one time. One of the authors, Sue Viders, has several non-fiction projects on the market and she suggested we write a book together.
Q. What parts were you specifically responsible for writing?
A. It's hard to pinpoint specific areas because the book was a group effort. We all had input as to what went into the book and we didn't always agree. *smiles*
Q. Are the exercises that you provide ones that you actually used yourself and do you still find helpful from time to time?
A. The exercises were provided for the beginning writer. I have a process that is mine alone but I build characters in much the same way as we built our three characters in the book. However, in collaboration on a book you have to mold your ideas to fit with the ideas of your partners otherwise nothing would make sense and nothing would get written. Clear as mud? *smiles*
Q. How long did it take you to collect all of the information you discuss in your book?
A. We had a LOT of meetings over a period of several months in which we discussed not only how we wanted to present the material but exactly what the material would be.
Q. Where did the information come from? Who and what were your sources?
A. We were our sources. We took what the four of us had learned through the years from writing, entering contests, submitting and making tons of mistakes. Our goal was to help the beginning writer not have to endure the mistakes that we made.
Q. What kind of feedback have you received from industry professionals regarding your information?
A. The Midwest Book Review had this to say:
"Writers serious about learning how to create and develop memorable characters will relish 10 Steps to Creating Memorable Characters: A Writer's Workbook. It packs in forms, checklists, and exercises to help both screen and fiction writers develop personalities, teaching the basics of building multi-layered protagonists and showing the foundation keys to possible success. It's a 'must' for any public library lending collection strong in writer's guides, as well as for many a high school or college-level collection catering to student creative writers."
I looked at the first couple of pages and decided to order one for myself because you never know what you'll learn, where you'll learn it or who you'll learn it from. I figure if I find myself stuck with a character, I'll have a tool to get myself "unstuck!"
But this wasn't the only book I had to discuss with Cher, because she's got two books that are, what we Moonlighters would call, "In the Works," and one WIP.
The first one I want to mention is as yet untitled but is for Harlequin Blaze. When I asked her, why she chose Blaze over the other possibles out there, this is what she had to say: "I want to write for Blaze because I love the line and I also want to write for Brenda Chin, editor extraordinaire. My other books are single titles, which I will be marketing to other publishers."
I don't know about you, but there are two questions that I would love to ask every author if I could:
Q. What did you like most about writing this novel?
A. My characters! I loved Raine and Kyle.
Q. What did you like least about writing this novel?
A. The hardest part was staying within the Blaze guidelines but I enjoyed the challenge.
Now for the skinny on this untitled story:
"Raine Carlisle has never been adventurous as far as her love life is concerned. Her life in general however was a different story. Her parents were hippies and she grew up living the classic flower child lifestyle.
Frequent moves forced Raine to think and react fast on her feet, adjust quickly to sudden changes, make quick but temporary friendships, since a move was always looming on the horizon. But she craved a real home, a regular routine and stability. She wanted somewhere to store her clothes besides a garbage bag. When she was seventeen, she'd had enough of moving and stayed in Denver while her father moved on. Saying goodbye to her beloved father ripped her heart in two, but she knew she had to take care of herself first.
She took a job waiting tables at a restaurant. She made everything run so efficiently at the restaurant that she decided to start her own organization business on the side. She was organized, determined and goal-oriented so naturally her business grew. Her future success depended on her present success, so she made it happen.
Inspired by a client who'd made a list of all the adventures she wanted to have before she got too old to enjoy them, as her 30th birthday approaches, Raine decides it's time for her to escape her dull routine—in one certain area—her love life. Tired of the boring vanilla men she'd dated—the opposites of her wild-child father—and the boring vanilla sex she had with them, she makes her own list of men she wants in her immediate sexual future, the kinds of sex she wants to experience with these men and the sexual fantasies she wants to act out with them.
When Raine meets her new client, Kyle, he's exactly the kind of bad boy stranger she had in mind for her first foray into her new sexual adventures. She plans to take charge, have sex, then move on to the next guy on her sexual to-do list. But Kyle has other ideas and she begins to doubt that she can fulfill her list of sexual plans with a variety of different men."
Here's where I wish I had some emoticons because the word HOT! just doesn't cover it! If that were written on paper, I might just burn my fingers, and let me tell you, I have a very high tolerance for heat!!
Okay, now that I got you all hot and bothered, I need to cool things off, just a bit. How about a nice dip in a private spring located in a cave on some Greek island in the Ionian Sea? Sounds good to you, doesn't it? Sounds exotic too? Don't get me wrong, but I'd take a look around you, and be careful. If you aren't, you might find that the spring, or The Morakeen, just might transport you to the magical world of the Naiads.
This brings me to Cher's urban fantasy called,
The Morakeen
.
Q. What made you decide to write an urban fantasy over a paranormal?
A. I didn't. My friend, Jeanne Stein who writes the wonderful Anna Strong vampire series suggested this story was more of an urban fantasy than a paranormal and I think she's right.
Q. Is it still a romance novel at heart?
A. You betcha!
Q. What did you enjoy most about writing this particular novel?
A. Exploring the very complex multiple characters in this book.
Q. What did you like least?
A. World building. It's hard! [**Aside(as Spanky and Alfalfa would say): And How!**]
Q. Urban fantasy is really becoming big right now. What, in your opinion, sets your story off from others out there? What do you feel will make an editor take notice of your story?
A. My story is not about vampires, werewolves, demons or vampires or werewolves or demons or…*smiles* You get the picture. The market is flooded with those stories. I wanted to do something different and I hope that this will make my story stand out for an editor. My book is about Naiads, the keepers of rivers, springs, fountains, wells and brooks.
Q. What can you tell us about this novel?
A. The book is about two Naiad kingdoms, The Gendawns and the Drugonians. These kingdoms exist in a parallel universe along with the mortal world. At the harbor head of Ithaca on the Ionian Sea in the Greek Islands is a cave that is sacred to all Naiads because it contains the Morakeen, a spring that flows perpetually. The Morakeen is the gateway between the mortal and magical worlds.
Okay, I know I'm excited already! Darn, I wish we had an excerpt. Well, maybe later, closer to publishing time. What I can tell you, is that this book is the first in a series!
That's all I have for
The Morakeen
, but not all I have on Cher's projects. There's one more, her WIP. In a recent conversation with Cher, I discovered that she paid for plot help and told me that she didn't regret it at all. I asked her to give us some idea of what went on, in case there are some other authors out there that maybe have the same problem and are not sure what to do. Here's what she had to say:
"The experience was phenomenal. I told her my story, sent her what I had so far. She read my notes then gave me some ideas, some possible directions. I took those ideas—which were fabulous by the way—and ran with them. As a result, I have a wonderful book. Her name is Andrea Raines Waggener. You can find her at
www.novelwritingmadeeasy.com
."
The title of this piece is,
Something Old, Something New, Something Dead
. Catchy title, huh?
I thought I'd continue with some general questions about the hardships she's faced as a writer and what advice she might have for other writers:
Q. In listening to your interview with Paula on The Writing Show, you talk about the difficulties you faced early on as a writer, one of which was that you didn't really know of RWA's existence. What, if anything, would you change about your writing path? Do you wish you had learned something sooner than you did?
A. Oh, heck yeah!! I wish first and foremost that Deb Dixon had written her GMC book sooner rather than later. I also wish that on-line workshops had been available at the time I started writing. I also wish that I had known other writers when I first started then I wouldn't have felt so alone and isolated. They would have been a great boost when the rejections came pouring in.
Q. Do you feel that the market is still as hard to get into as you thought it was three (?) years ago on Paula's show (Sept. 2006?)?
A. YES!! The market is like trying to break through a six foot thick lead wall with a nail file. An author's work has to shine like a klieg light to get noticed. It's definitely not for sissies.
Q. What kind of support network did you have when you first started writing?
A. My husband and my mother-in-law. They have supported me wholeheartedly from the beginning through the good, the bad and the ugly.
Q. What kind of support do you have now and how did you come by it?
A. I have a network of writer friends, both published and unpublished. I am a member of RWA, Colorado Romance Writers and Heart of Denver Romance Writers. I also connect with a friend through e-mail twice a week for support not critiquing. We encourage each other, give each other pats on the back and kicks in the butt when needed as well. Knowing I have to report to her twice a week keeps my fingers on the keyboard.
Q. What advice would you give to an aspiring writer?
A. You need courage and perseverance. And without these two things the world of the working writer is a brutal, cold and unforgiving place. You need stamina and stick-to-it-no-matter-what-comes-down-the-pike perseverance or this business will crush you like a bug. And it nearly crushed me. I can't tell you how many times I thought about quitting but every time I saw my special needs daughter step on the ice and skate I knew I couldn't stop. I had to keep going. I had to keep trying. I had to keep looking forward.
Repeat after me: Publishing is about MONEY. Publishing is about MONEY… Don't ever, ever forget that. Publishers are in the business to make money not to help authors get their words into print and not because they love to read. Keep this in mind when the rejections come fast and furious. Try and look at your work objectively. This is probably one of the hardest things an author has to learn to do but with practice you can do it. Publishers have to buy books they can market and sell. Period. I don't care if your book is the greatest book every written. If a publisher doesn't know how to market and sell that book THEY WON'T BUY IT!! Take on-line workshops that address your weakest writing problem. Turn that weak problem into a strength, a negative to a positive. Look at your writing problem as a challenge that you can and will overcome.
Don't compare yourself to other writers and don't let anyone, anywhere at anytime manipulate your voice. Your voice is your voice is your voice. It will be what sets you apart from the crowd.
Repeat after me, publishing is about MONEY!
If you enjoyed Paula B.'s interview style and voice, find more at
The Writing Show
.
To learn even more about Cher Gorman, visit her website
www.chergorman.com
.
Thank you for joining us today, but please don't forget to comment because I know Cher would love to hear from you!
Carrie