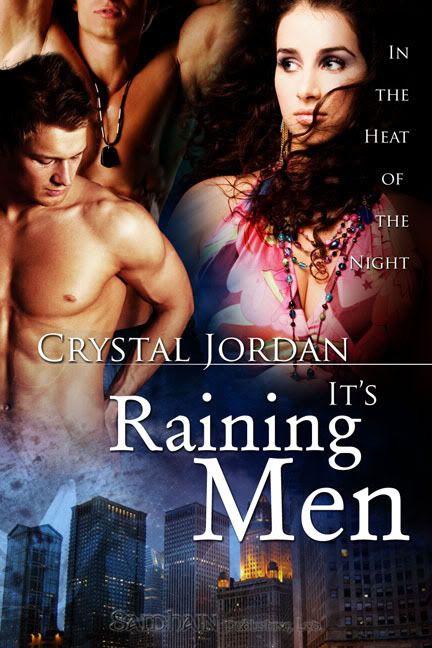 It's Raining Men by Crystal Jordan
She loves them too much to change them. Until they turn the tables on her…
Every one of Candy's werewolf instincts tells her that Michael is her mate. He's a lawyer—smart, sophisticated, and handsome. The catch? He's gay. There is no way she's going to try to change who he is. Then she meets his lover Stephen, a seductive Fae-siren jazz singer, and she's positive she's got a screw loose somewhere. Mates with not one, but two gay men?
She's definitely doomed to be single forever.
Michael and Stephen know that their unexpectedly flirtatious advances have thrown Candy for a loop. But there's method to their madness—they're both serious about her. And they plan to make sure she never spends another birthday alone.
Warning: Nekked men doing dirty, dirty things to each other and a very lucky woman, sexy biting of mates, seductive siren singing and a naughty masturbation in a public restroom. Hey, a girl has to do what a girl has to do!
Buy it
here
!