Happy Thursday!

Growing up in Wisconsin, you'd think I would have heard plenty about the homegrown authors we have in this state, not to mention a RITA award winner, but no, I had to go to an author blog to discover her! When I read her blog post, I thought to myself, wow, it never ceases to amaze me how neat a lot of the authors I meet there are. Then, imagine my surprise when I found out she was from Wisconsin! Not only that, but lived in the same area I do and graduated from the same college I just graduated from! I've been attending that school for a long time, and I had yet to hear of her! Shame on my alma mater for not trying to do more to advertise her!!!

Okay, now that I knew she existed, I had to "hunt" her down. I checked out her website, which is awesome by the way, and signed up for her newsletter so that I could get In the Beginning, the short story that kicked off the Phoenix Chronicles. I suggest you do this. I did and I don't regret it because not only did she have me hooked to her story by page two, I can tell that her other stories must be just as fabulous. All this lead me to interviewing her for my Genres column in The Leader, a student run A&E magazine at the University of Wisconsin-Milwaukee campus. Without further ado, here's Lori!!!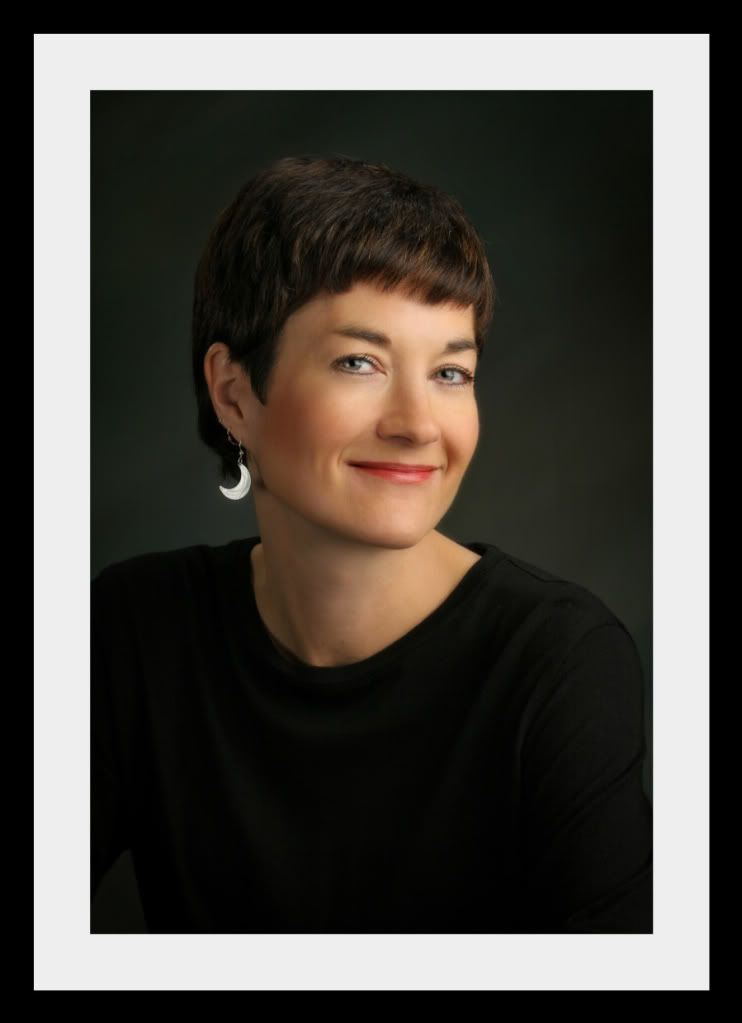 I'm often asked how I get my ideas for both plots and characters. For me, plot comes from character. What happens grows from those who make it happen with the decisions they choose, based on who they are.
In my new urban fantasy series, the POV character of Elizabeth Phoenix has so many layers--many I don't even know about yet. I love learning new things about Liz with each and every book.
Liz is like you and me in many ways. A former cop turned bartender, she's lost things—her partner, her job, a man—but she keeps going on.
However, Liz is different too. She's psychic, which has caused her no small amount of trouble in her life. Now that talent just might save her life and the lives of everyone around her.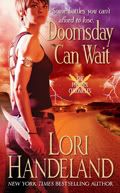 The concept for
Any Given Doomsday
--the first book in The Phoenix Chronincles--came to me several years ago when I was researching another book and read about the legend of the Grigori. It fascinated me. I bought a bunch of books on prophesy, Revelation, angels, demons and read them whenever I had the chance and an idea started to nag at me—one of those ideas that captures an author and won't let go.
In between contracted projects, I spent whatever time I had in the world of The Phoenix Chronicles. I loved it there! I showed the first few chapters to my agent, who immediately gave them to my editor at St. Martin's during a lunch meeting. Jen read the first page and said, "I love it!" An author's dream come true!
In the world of the Phoenix Chronicles, the Grigori, or the fallen angels of Biblical lore, have mated with humans and produced a legion of supernatural creatures known as the Nephilim. They've been here since the beginning of time, wearing human faces but beneath they are all the monsters of legend—vampires, shape shifters and more. There's a secret society that fights them and Liz has just been put in charge of the ground troops.
What I've really enjoyed about this urban fantasy series is juggling two love interests for Liz--her former lover, Jimmy Sanducci and the Navajo shaman, Sawyer. These guys are CHARACTERS.

Jimmy Sanducci has been trouble since the moment Liz met him when they were foster children in a group home on Milwaukee's south side. They fell in love at seventeen; he disappeared at eighteen. But now he's back and right in the center of a huge mystery. Who killed their foster mother and why? Jimmy's always had secrets and now Liz is discovering more about him than she ever wanted to know.
Sawyer is an enigma. A Navajo witch and shapeshifter, Liz was sent to him when she was fifteen to learn how to manage her own psychic ability. He scared the crap out of her then, but may be her only hope of salvation now. Sawyer has more secrets than Jimmy--for instance, is he on their side or isn't he?
With the release of The Phoenix Chronicles-
Any Given Doomsday-Nov. 2008
Doomsday Can Wait-April 28, 2009
Apocalypse Happens-Nov. 2009
Chaos Bites-May 2010
I decided to re-do my website. Check it out at
www.lorihandeland.com
We went with a graphic novel look for both the site and on the latest book trailer for Doomsday Can Wait, which you can also view there. Graphic novels are on the upswing and The Phoenix Chronicles translate to this format very well.
On the site you can also read excerpts from the first two books or join the Full Moon Club, where you will receive a newsletter around the time of the Full Moon each month with moon lore, supernatural legends, paranormal recommended reads, recipes, contests and more.
I'd love to hear what you think about urban fantasy. Do you enjoy it? Do you prefer paranormal romance? And what do you like most about your chosen genre?
If you're curious about the interview I did with Lori or any of the other articles I wrote, click here:
Genres Column