I look back and I have to laugh at myself because I started out my academic career studying computer science, but I soon learned that it wasn't for me because, even though I did like writing and debugging programs, I always had a fear that I was going to screw up the machine some how due to an overall fear of the unknown. That fear kept me from embracing the Internet for some number of years. It wasn't until a couple of years ago that I even thought of searching for an author online and then it was only two authors, Jayne Ann Krentz and R.A. Salvatore. However, it wasn't until I got the laptop that I dove into the cyber sea with both feet. Then, about six or so months ago, I got the brilliant idea to search for writing communities online and reading author blogs. What a novel idea!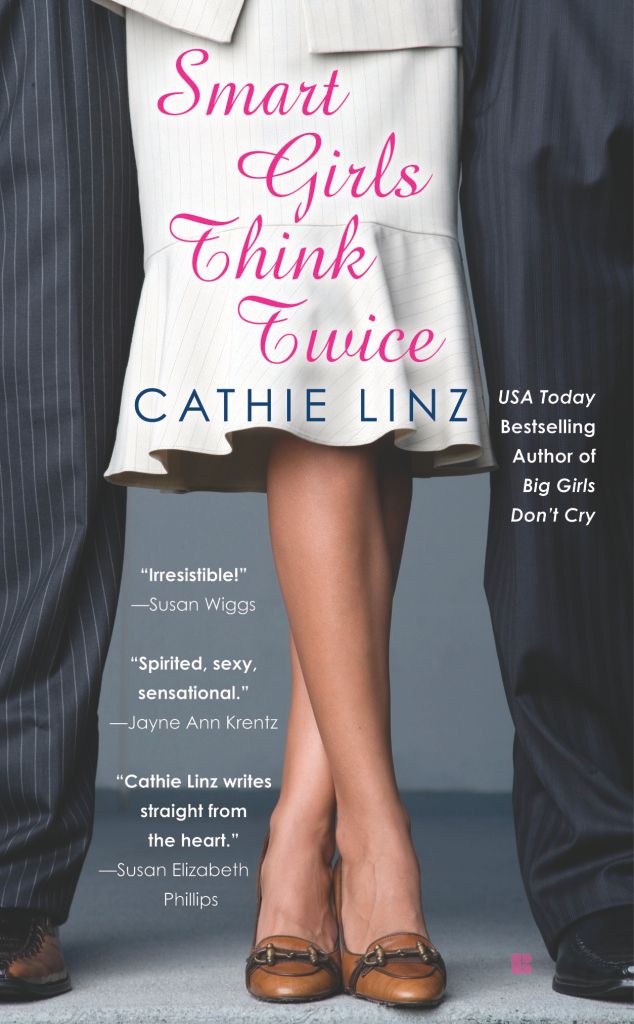 To think, if I still had that fear, I might have missed some of the great authors I have discovered through blogs like Running With Quills (RWQ), Plot Monkeys, Deadly Vixens and Heidi Betts' Wips and Chains and Must Love Yarn Blogs. Speaking of RWQ, that's where I first discovered Cathie Linz. I had never heard of her before, so it was a treat to read her blog about Smart Girls Think Twice. Through Cathie's guest blog on RWQ, I realized that I like her personality and voice and when she accepted my invitation to blog here on Moonlight, Lace and Mayhem, I did a happy dance!

It is with pride that I bring you award-winning author Cathie Linz! If you haven't done so yet, be sure to check out Smart Girls Think Twice, ,you won't regret it!

Thanks Carrie for inviting me to blog on your site.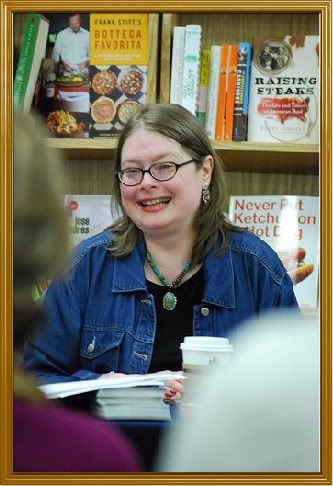 I write contemporary romances that touch your heart as well as your funny bone. They make you laugh and cry. My characters are very real to me and I've often said if I could only teach them how to type, I'd be in great shape. When I'm writing and it's going well it's as if I'm taking dictation as I hear my characters speaking. As a writer, I'm just trying to keep up with what they are going to do next. This is what keeps it exciting for me, even after writing over 50 books. I want to find out what happens next and I have to keep writing in order to do that.

Some of you interested in writing may have heard the term "pantster" – referring to someone who writes by the seat of their pants [Aside from Carrie - this is so me!] as opposed to having everything carefully plotted out. Both formats are fine – as a writer you just need to find the one that works for your process. There is no single way to write. Instead there are a million ways. My way may not be your way and that's fine.

I've just completed writing my 55th published romance novel Mad, Bad and Blond (out in early 2010) and there were scenes that I didn't know would appear. The same thing happened in my book Smart Girls Think Twice. I didn't know the character of Oliver was going to show up, for example. But I was delighted when he did!
[Aside from Carrie - I don't know about the rest of you, but I loved Oliver and Lulu!]

I tend to like writing bad boy heroes like Jake (Smart Girls Think Twice) and Caine (Mad, Bad and Blond). My heroines usually present them with a challenge they can't resist. I write a lot of fast-paced dialog (that refers back to my hearing my characters talking to each other).
[Aside from Carrie - she may call it fast-paced dialog, but I call it can't put it down, page-turning excitement!]
I also like the family dynamics between mothers and daughters and sisters and the sense of community that we build in our lives.

As well as being a writer, I'm an avid reader. My fave authors include Jayne Ann Krentz and Susan Elizabeth Phillips among many others. I just finished reading Some Like it Wild by Teresa Medeiros, which I thought was a joyful read.

Recently, given all the bad economic news, reporters have started noticing the romance genre and the fact that when times are bad, readers look for a book that has a happy ending. We all have enough hardships and stress in our lives – who needs to read about more?

What about you? Are you reading more romance these days?

I hope you'll stop by my Facebook page and my website www.cathielinz.com where you can enter my contest to win a free book.